«Creative, Adaptable and Smart»
The MODFOX Modular Subsea Control System is designed and manufactured for, but not limited to installation and testing of subsea Xmas Trees in water depths up to 3000 meters.
Traditionally subsea workover systems are either set up as an open-water umbilical only (SWOCS typical) or ROV only system (RWOCS typical whereas the customer will have to choose a preferred option and adapt the operational sequence thereafter long before the system goes into operation mobilization.
The MODFOX system is designed to be modular adaptable to fit the operation, having the customers being able to call of fast-track re-configurations if operational sequence and / or schedule changes.
Operational Value Creation
The aim of MODFOX is to reduce the overall delivery spread and increase operation efficiency. In terms contribute to reduce overall HSE risk, operational time, cost, carbon emissions and our environmental footprint.
The MODFOX system enables FOX Subsea a systematic approach for maintaining and implementation of new technology, constantly seeking opportunities to improve energy management. Choosing and replacing components meeting the latest and best energy efficiency, results in the MODFOX being a low energy consumption system.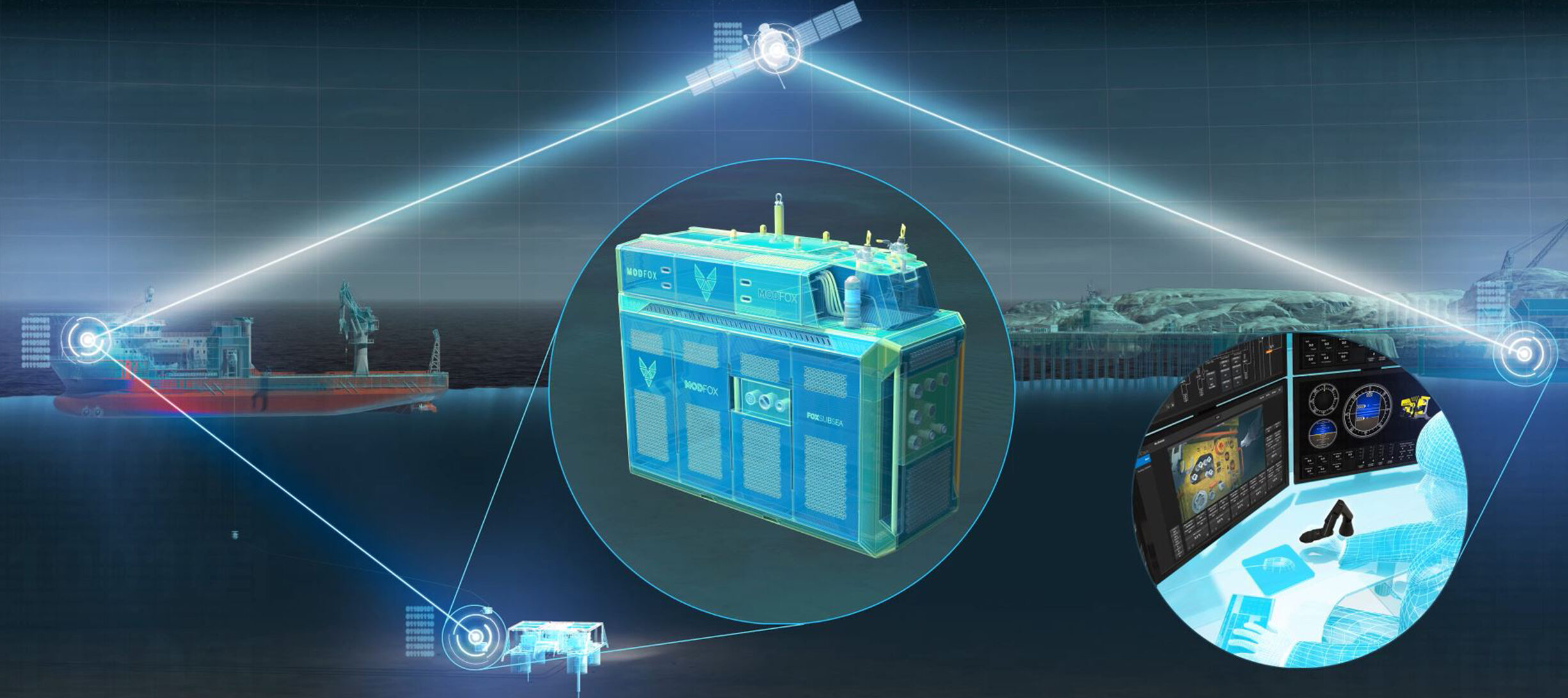 Onshore Mission Control Room
The MODFOX is set up with features enabling remote support and operation from our Onshore Mission Control Room, giving our customers the choice of reducing personnel offshore to a minimum.
Having such flexibility in a subsea control system increase the ability to fine tune scope of work to fit specific applications in a branch under constant rapid evolvement.