The MODFOX M1 – RWOCS setup is the standard and main system in the MODFOX series. Master Control Package (MCP) is the master control system housing all core components for the MODFOX series. Separately the MCP constitutes into a MODFOX M1 – RWOCS setup. Its modular design enables project-specific configuration. We tailor our systems to meet your operational requirements and project timeline, offering both standalone and ROV-mounted configurations and onshore oversight of activities in real time.
Regardless of what rig or vessel the system is mobilized to, the MODFOX MCP (Master Control Package) will be part of the mobilized scope of supply. The MODFOX MCP consist of the specified project delivery hydraulic and COMS setup, included – but not limited to, pumps, reservoirs, accumulators, directional control valves, pressure transmitters, flowmeters, system Gateway computers and third part SCM COMS canister.
The benefits of our cost-effective solution reduces operational risk and equipment footprint on rig. In addition, our customers will see a significant reduction in transportation and mobilization costs.
Qualified operating depth 3000m
Control Fluid type Oceanic HW443, Transaqua and similar
Separate LP Pump and HP Pump circuits
Control Pressure LP 345 bar / 5000 psi
Control Pressure HP 690 bar / 10000 psi
Control Pressure UHP 1378 bar / 20000 psi
Pressure and return filters
Internal fluid reservoirs
Flowmeter on pressure and return functions
Dual pressure transducers for redundancy of pumps and valve packs
Subsea Gateway Control System

Integration of third part XT SCM Control Canisters
Topside Control System (HMI)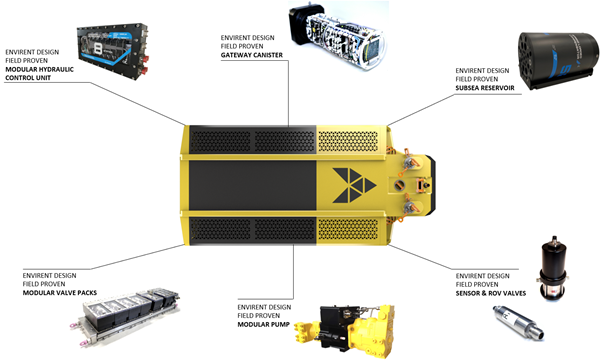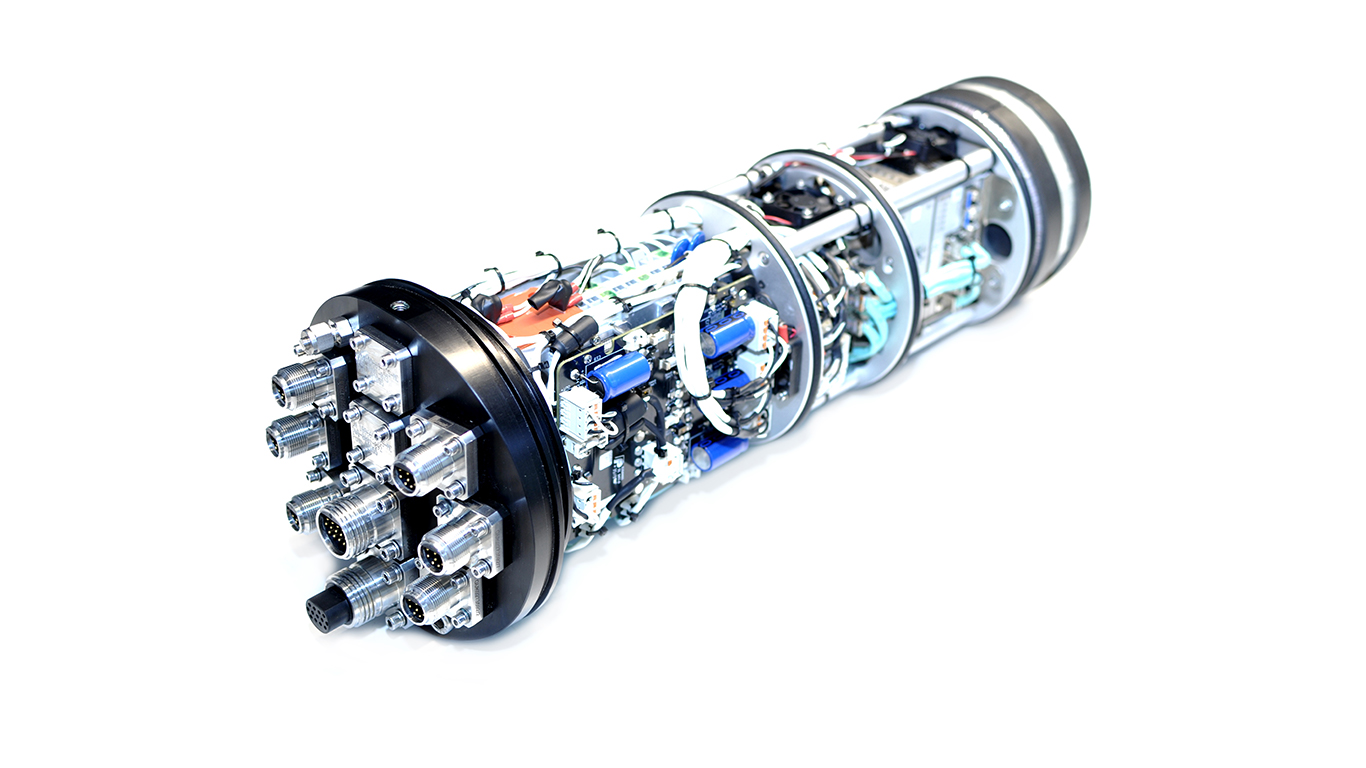 SOFTWARE AND CONTROL SYSTEM
FOX Subsea have developed their own subsea control gateway canister and software (SUITE™) for controlling the MODFOX. MODFOX Topside Control System (HMI) can be operated separately or merged together with SCM HMI to allow common control system. All FOX Subsea protocols are modbus and open for third part integration.