The combination of an increasing demand and an endless ambition to change subsea-future and how industry perform Well Access, we are hereby presenting a revolutionary wireless and self-sustained power supply with use of batteries.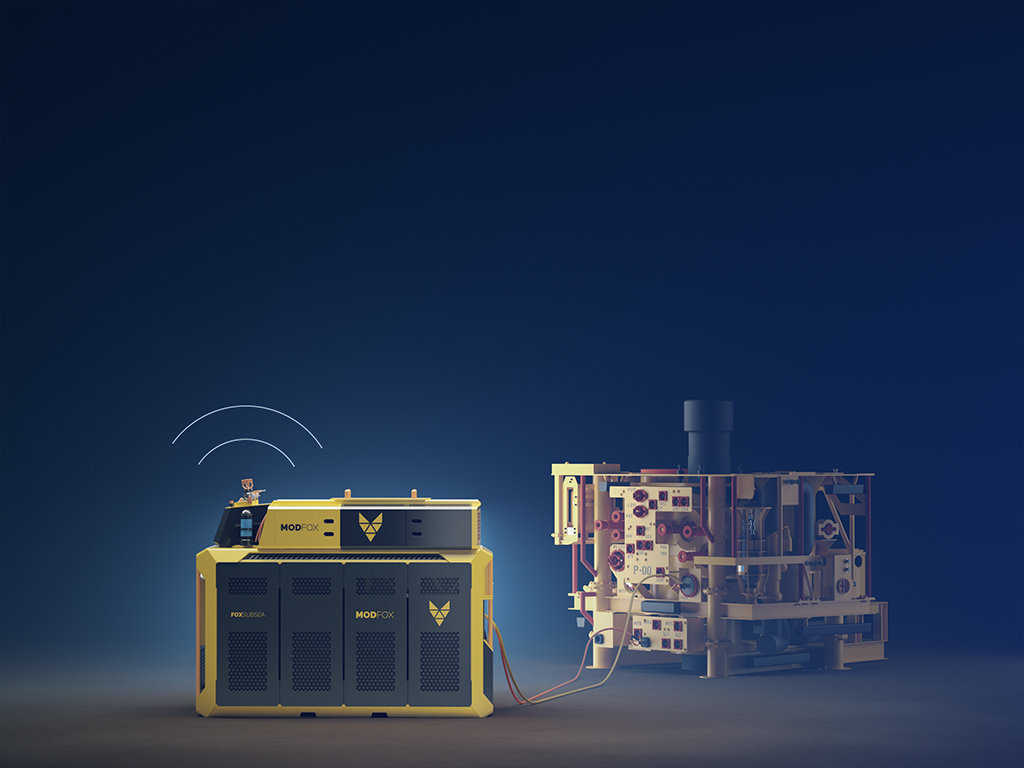 Wireless Communications and subsea batteries in combination with a MODFOX M3 introducing a game-changer within how the industry perform Intervention and Well Access operations carried out from drilling rigs and subsea construction vessels. MODFOX M4 removes all conventional need of hardwired open-water umbilical or ROV interfacing. The fully self-sustained battery system communicates wireless from both ROV and subsea vessel to seabed control system using a proven combination of acoustic and optical infrastructure. Reducing HSE risk, time and operational cost to a whole new level.
Qualified operating depth 3000m
Control Fluid type Oceanic HW443, Transaqua and similar
Modular subsea battery package – 50 kWh or 100 kWh
Separate LP Pump and HP Pump circuits
Control Pressure LP 345 bar / 5000 psi
Control Pressure HP 690 bar / 10000 psi
Control Pressure UHP 1378 bar / 20000 psi
Pressure and return filters
Internal fluid reservoirs
Flowmeter on pressure and return functions
Dual pressure transducers for redundancy of pumps and valve packs
Subsea Gateway Control System

Integration of third part XT SCM Control Canisters
Topside Control System (HMI)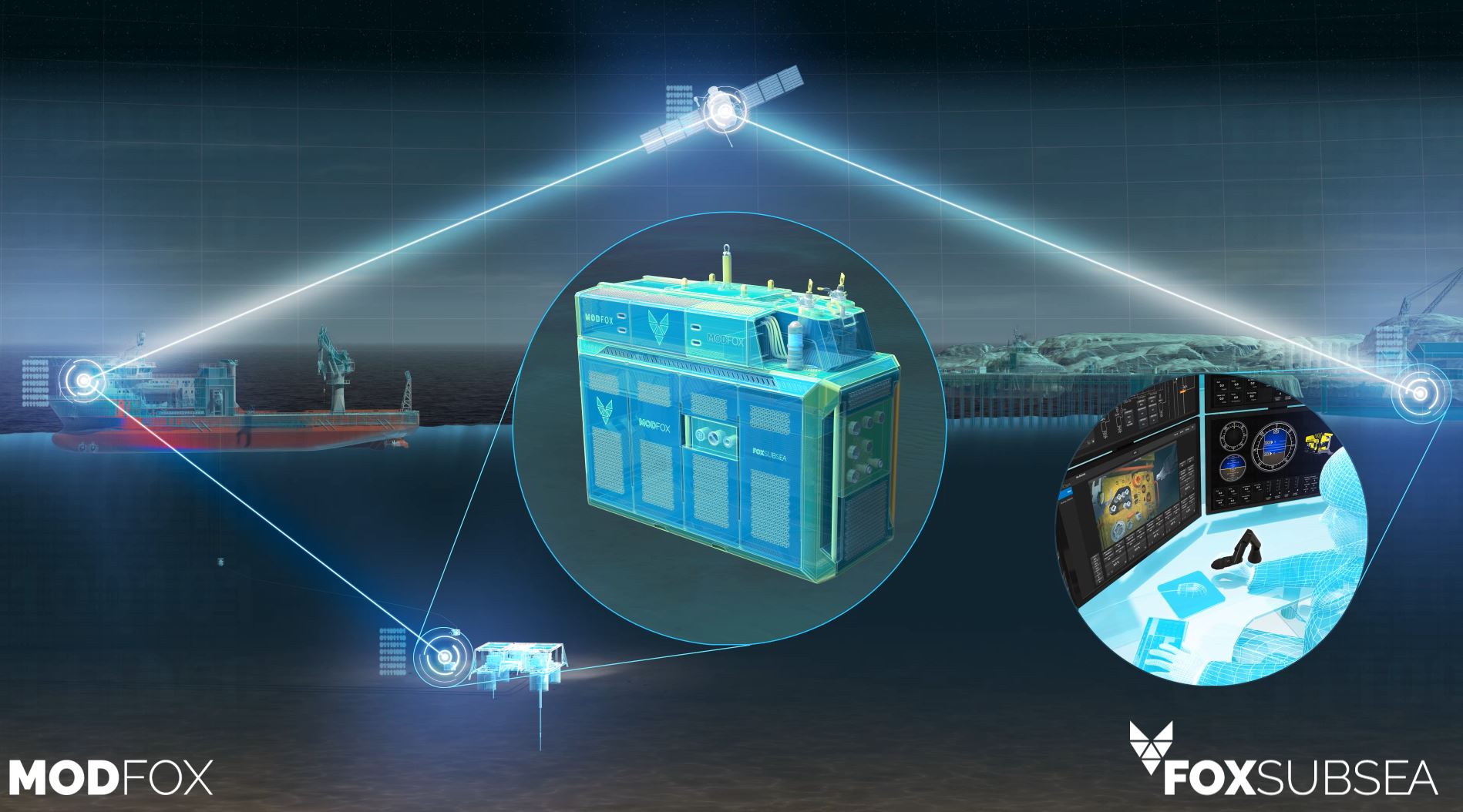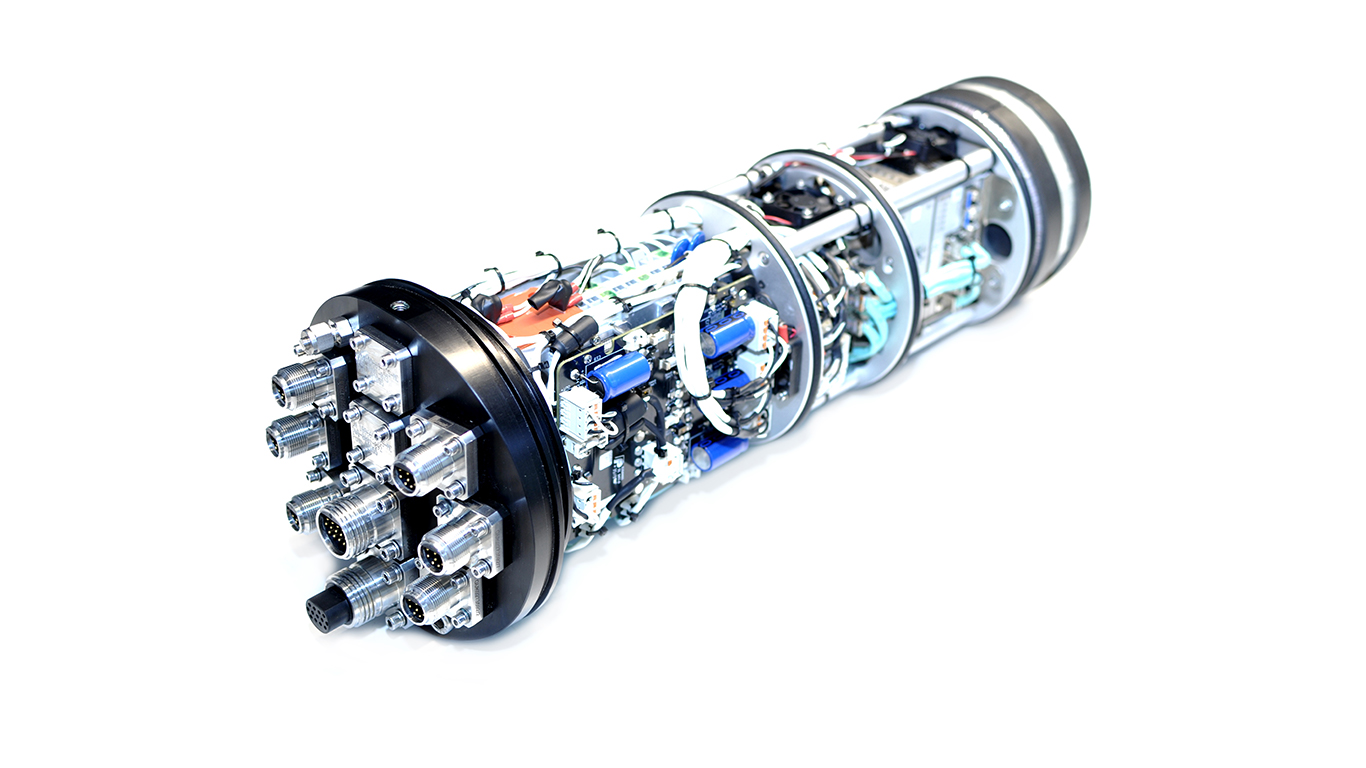 SOFTWARE AND CONTROL SYSTEM
FOX Subsea have developed their own subsea control gateway canister and software (SUITE™) for controlling the MODFOX. MODFOX Topside Control System (HMI) can be operated separately or merged together with SCM HMI to allow common control system. All FOX Subsea protocols are modbus and open for third part integration.