The MODFOX M2 – Standalone enables optional increased capacity in the overall MODFOX, as the M2 Standalone can be set up with additional reservoirs, pumps, and other auxiliary systems such as accumulators and chemical systems depending on project requirements.
In operational configurations the M2 – Standalone is powered by WROV HPU by using separate electric and hydraulic Flying Leads.
The Subsea Utility Package (SUP) provides the MCP with a seabed support allowing the system to be landed standalone close to the XT, creating a sufficient workable elevation from the seabed mud.
The MODFOX M2 – Standalone is the prefered setup for operations where only one WROV are available, allowing the ROV to connect/disconnect from the control system using safe and efficient wet-mate connectors.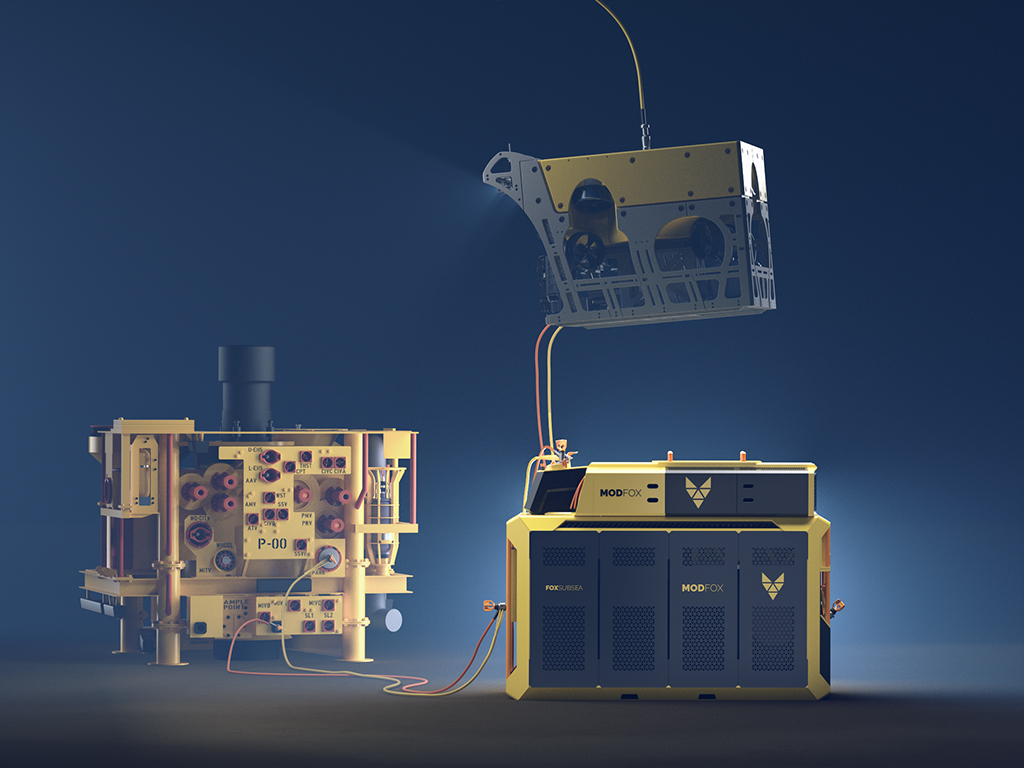 Qualified operating depth 3000m
Control Fluid type Oceanic HW443, Transaqua and similar
Separate LP Pump and HP Pump circuits
Control Pressure LP 345 bar / 5000 psi
Control Pressure HP 690 bar / 10000 psi
Control Pressure UHP 1378 bar / 20000 psi
Pressure and return filters
Large internal fluid reservoirs
Flowmeter on pressure and return functions
Dual pressure transducers for redundancy of pumps and valve packs
Subsea Gateway Control System

Integration of third part XT SCM Control Canisters
Topside Control System (HMI)

ROV Hydraulic Flying Leads – Valve Stab connectors
ROV Electric Flying Leads – Wet-mate connectors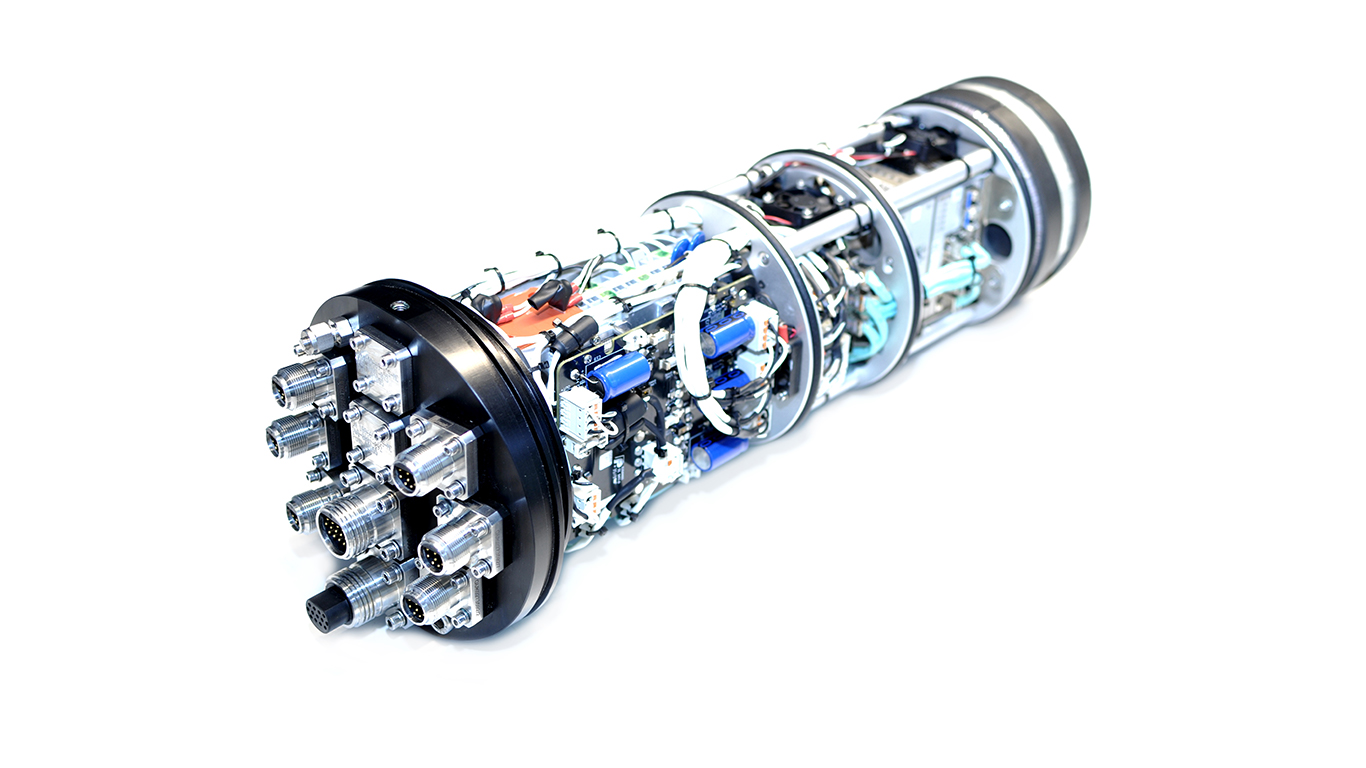 SOFTWARE AND CONTROL SYSTEM
FOX Subsea have developed their own subsea control gateway canister and software (SUITE™) for controlling the MODFOX. MODFOX Topside Control System (HMI) can be operated separately or merged together with SCM HMI to allow common control system. All FOX Subsea protocols are modbus and open for third part integration.