The MODFOX M3 – SWOCS is combining all three MODFOX modes, makes this to an independent multi modular subsea control system.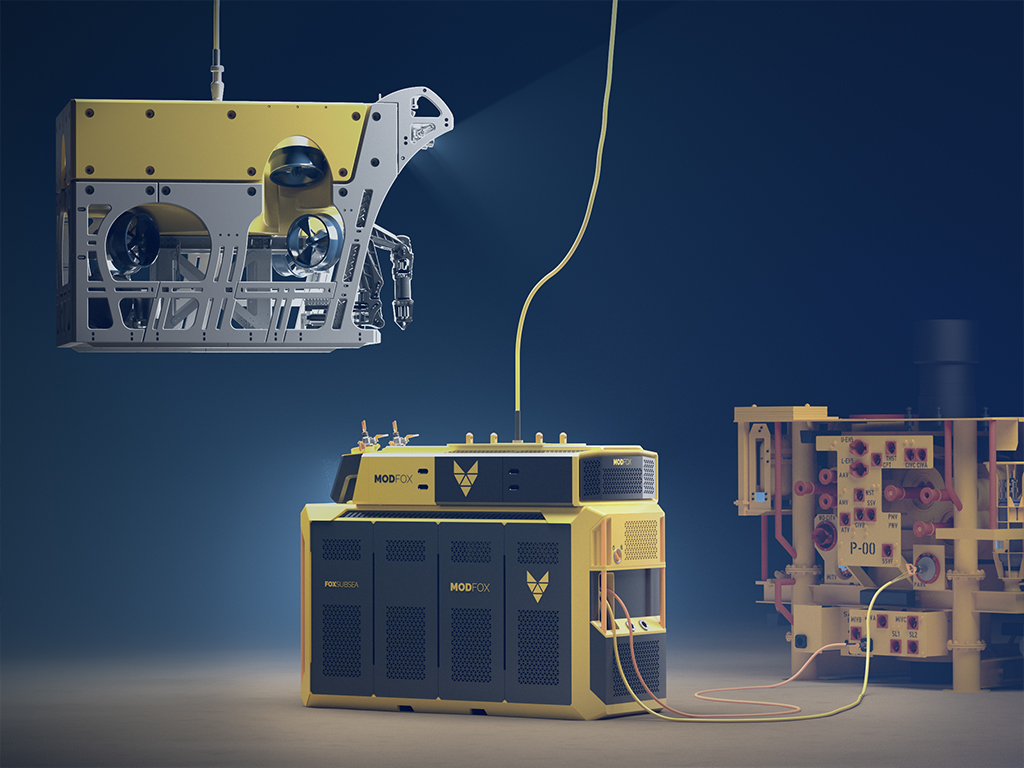 The M3 is a combination of a light weight open-water umbilical and winch, overboard chute and topside control container to power and control the subsea control system.
M3 is the preferred setup in circumstances where only one WROV is available in operation. Allowing the WROV to perform sim-ops in parallel with the vessel executing intervention and workover through MODFOX M3 – typical from drilling rigs where workover / commissioning or P&A activities are scheduled.
The MODFOX M3 includes electric pumps powered through the open-water umbilical system. In failure modes or loss of power situations the MODFOX M3 can be overruled by a WROV intervening with use of HFL/EFL powering a backup pump. In such circumstances the backup pump can either continue the operation or be used to override and shut the operation into secured status.
MODFOX SWOCS WINCH SYSTEM (ATEX ZONE 1)
The MODFOX ATEX Zone 1 winch system consist of a conventional light wight self-supported open-water umbilical and reel setup. The umbilical is configured with 3 phase 990 VAC or 3000 VAC direct supply for electrohydraulic pumps. 990 VAC Gateway PWR and redundant single mode fiber, and minimum two of twisted pair copper for older versions XT COMS for power SCM systems.
At the subsea end of the umbilical there is an Umbilical Termination Head (UTH) consisting of power transformers and media fiber converters. Power and COMS is distributed from the UTH to the MODFOX through separate EFL's.
A built in ROV operated release system enables umbilical deployment and retrieval subsea. Allowing the umbilical to be disconnected in example when WOW scenarios.
The twisted pairs are terminated to a wet-mate connector in the UTA enabling hook up of EFL's directly to the respective XT SCM connectors using wet-mates in both ends of the EFL.
CONTROL CENTER CONTAINER (ATEX ZONE 2)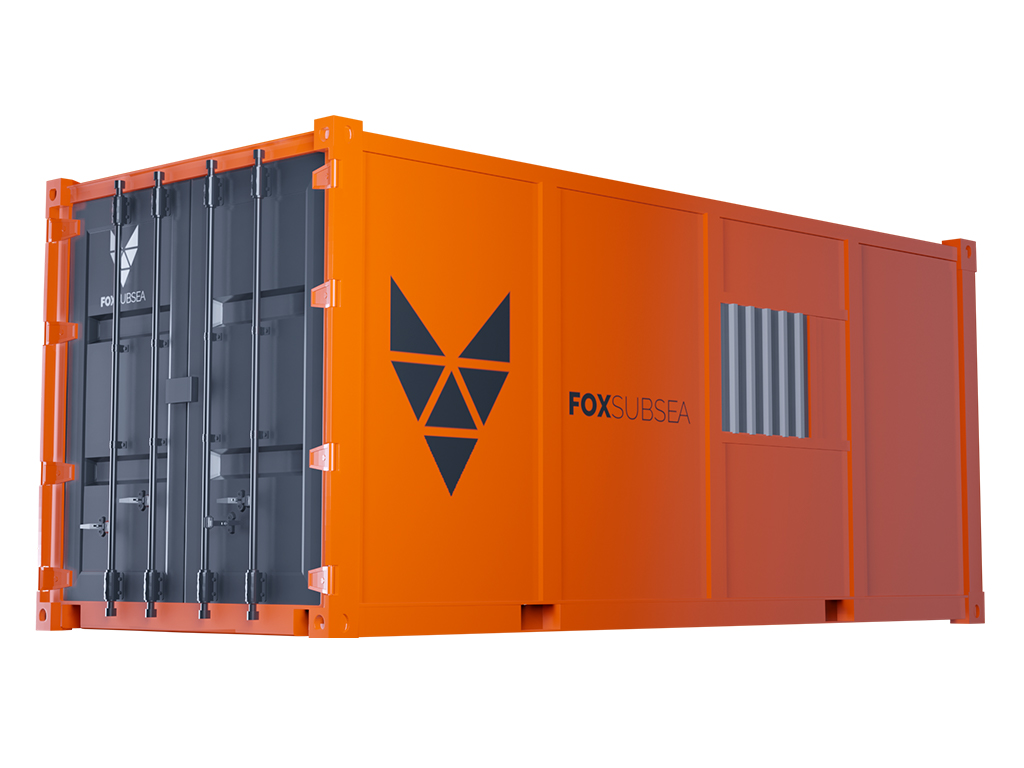 Depending on the drilling rig or vessel capacity, as well as the project requirements, the MODFOX system can be supplied with a dedicated 20 x 8 ft. standalone Control Center Container. The control center has the capacity to house both the MODFOX control system (Suite™) as well as the control system for the XT SCM COMS.
The container has dedicated workspace for up to 4 persons and are ATEX Zone 2 certified.