SPS and intervention companies experience large cost savings by using the MODFOX system. FOX Subsea is currently experiencing strong growth in deliveries of MODFOX systems to South America, a part of the world where the oil fields are located at extreme depths compared to the North Sea.
Strong demand for MODFOX systems in South America.
The main reasons why there is so much activity in South America and Brazil now, is simply because this is where most new fields are developed. FOX Subsea is experiencing enormous growth in this market, and over 50% of all our jobs this year are connected to the fields in South America. All our systems are delivered to SPS and intervention companies. The majority of our deliveries to this region is towards Brazil, where four new MODFOX systems will be stationed this year.
Strong correlation between depth in the field and cost savings
One of the main reasons why the MODFOX system is so attractive in South America is due to the depth at which the fields are located, which can be as deep as 3,000 meters. Traditionally, very expensive and less HSE-friendly control systems are used, and these systems are placed on deck and connected to subsea valve trees using a 3000 meter long umbilical. When an umbilical with a management system calculated for a sea depth of 500 meters costs 7,500,000 NOK, you can imagine what an umbilical that can reach down to 3000 meters costs. Not to mention the time it takes to raise and lower the systems repeatedly, and the risk of something unforeseen occurring. By temporarily stationing a MODFOX system for an installation in such an environment – preferably for several consecutive weeks, we are talking about enormous cost savings.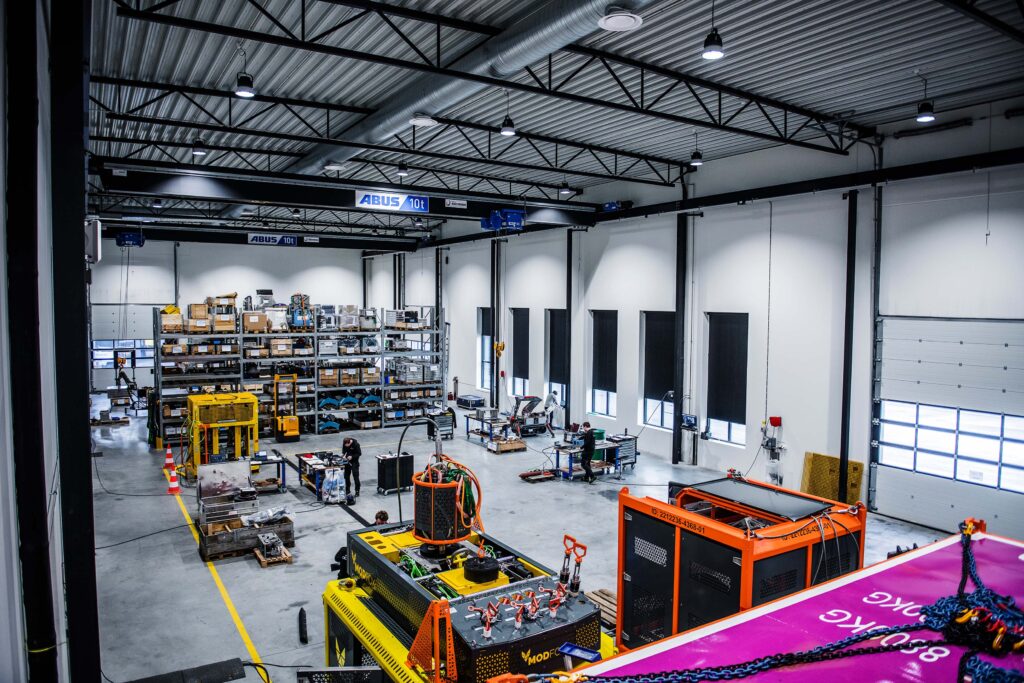 Six MODFOX systems soon ready to be shipped to South America.
One of the six systems that will soon depart for South America is our MODFOX M1 system. «It takes about six months to build the system, it is complex to put together, but easy to operate. We get a lot of positive feedback from our customers that the equipment delivers on both quality and user-friendliness», says Sissel Fladen (CBO, FOX Subsea). «It seems the next couple of years will be very exciting for the company», she adds.